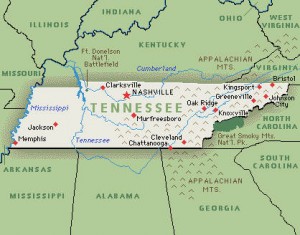 Ken, my longtime friend and bodyguard, and I will be hitting the road tomorrow morning for Tennessee, where we will spend a couple days with a clutch of reprobates bloggers, former bloggers and friends of bloggers. If history provides any indication of what to expect, I figure there will be thousands of laughs, a bullshit story or twenty, some good eats, a shitload few cocktails and a bit of guitar pickin'.
We usually spend several hours in the evening sitting outside around a fire. I am curious to see how the peeps coming from Florida will fare with the expected evening temperatures in the twenties. By contrast, we expect someone from Wisconsin, and for her, the weather will be downright balmy. Being from Jersey, we are equipped to do all climes.
In anticipation of guitar playin', I put new strings on my road guitar today. Did I ever tell you how much I farookin' hate putting on new strings? No, you say? Well, let me tell you; I hate it—really hate it. I usually end up poking a hole in my finger with an errant string. This time, however, I gave my thumb one of those black bruises when it got pinched between the handles of the pliers as I struggled to remove one of the damned pegs that holds the strings in the guitar. Nevertheless, I completed the mission and only dropped a few dozen F-bombs.
I loves me some Tennessee.
Play nice while I'm gone.