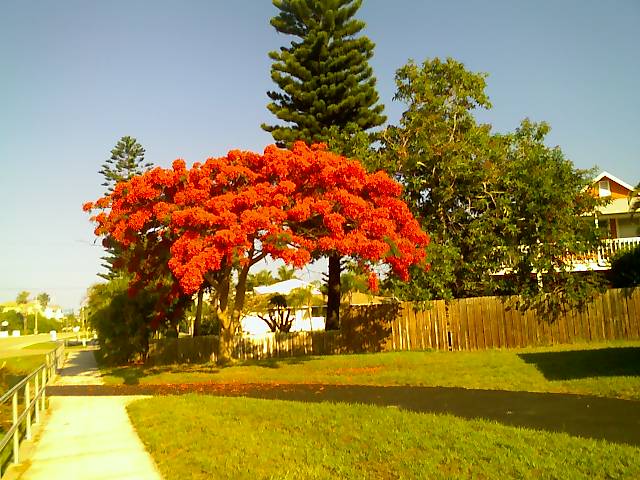 Groundpounds have to be taken early in the morning around these parts, before the killer heat kicks in.
The colors are a bit off, but, hey, it's a farookin' cell phone pic.
I'm still managing to get through the day with a minimum of news, which is a good thing.
Later, Peeps.