I am not a collector of things. Well, except for refrigerator magnets.
The thing is, I'm not a very good collector, because when I'm in a new place, I don't go out of my way to find refrigerator magnets. If I find myself in a place that sells them, and I have the time to pick one up, I will, but, being a lousy collector, as often as not, I forget to even look for them. It never much mattered, because placing them on the refrigerator in the House by the Parkway (North) was, by decree of Mrs. Parkway, verboten. But, at the House by the Parkway (South), we have a very nice garage refrigerator (stocked exclusively with beverages) on which I can park my refrigerator magnets.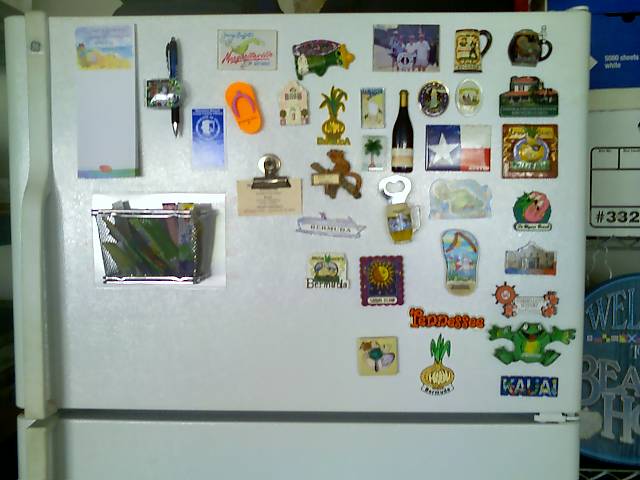 Here's a close up view of some of them.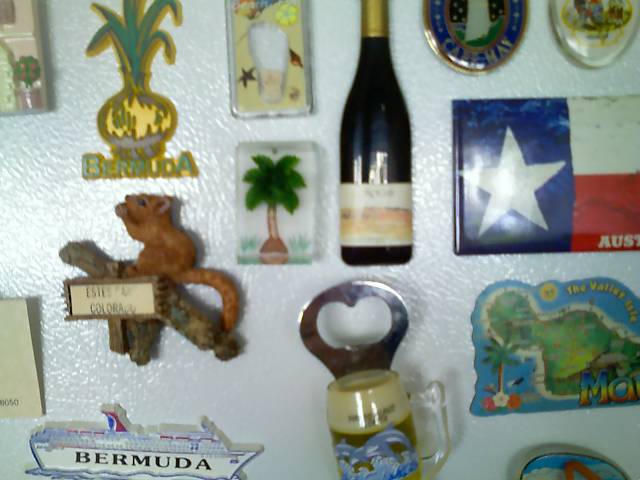 Another close up view.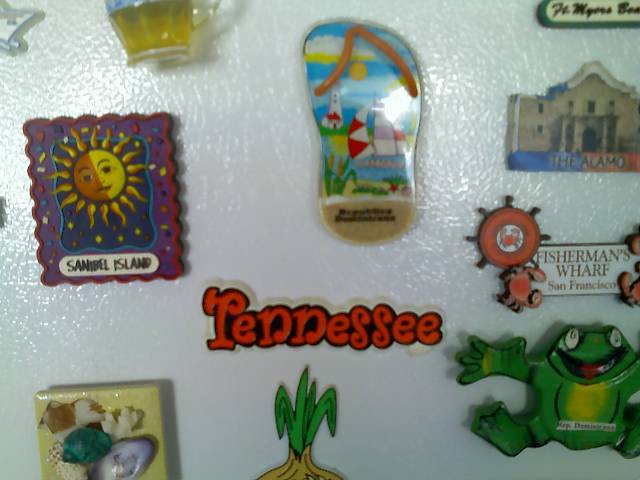 Isn't this exciting?
I've been to lots of places not represented by magnets, but, as I said, I'm a lousy collector.
Oh, I almost forgot. I'm also a lousy collector of tall shot glasses, but they have remained and still remain stored away in several boxes. If I can find a suitable place to put them, I'll show them to you. Until then, we'll all just have to tough it out.