In short, it went well, if the size and enthusiasm of the crowd were any indications. Then again, I suppose it could be that the folks in Fort Collins are either exceedingly polite or partially deaf.
I arrived back at the House by the Parkway at 3 a.m. today, and I'm spending the day dealing with some less-than-fun post-trip activities such as unpacking and doing laundry. I'm also busy with more pleasant post-trip activities such as contemplating what a great time I had.
Many photos were taken and will be circulated among us over the next few days. I'll share.
In the meantime, here are a couple candid photos taken by Tatsy's son, Rob, who also shot video of the whole shebang, which I hope to see over the next week or so.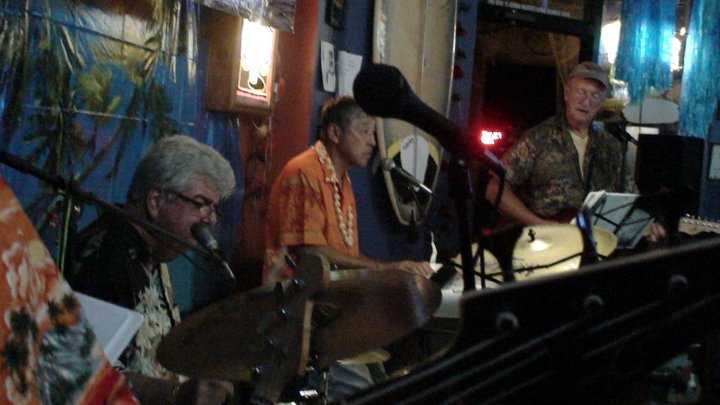 I believe I'm singing, but I'm not sure.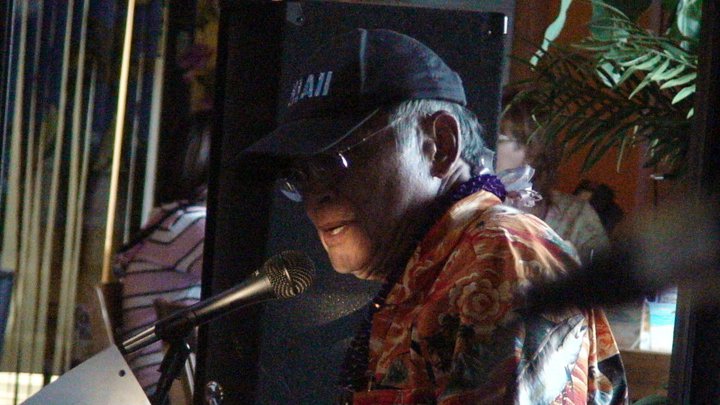 Here's a pretty cool/artsy photo of Hideo singing.

Saby is singing a Hawaiian song about cowboys on the Big Island. According to Saby, Hawaii had cowboys before Colorado. I don't think the Colorado peeps were buying that.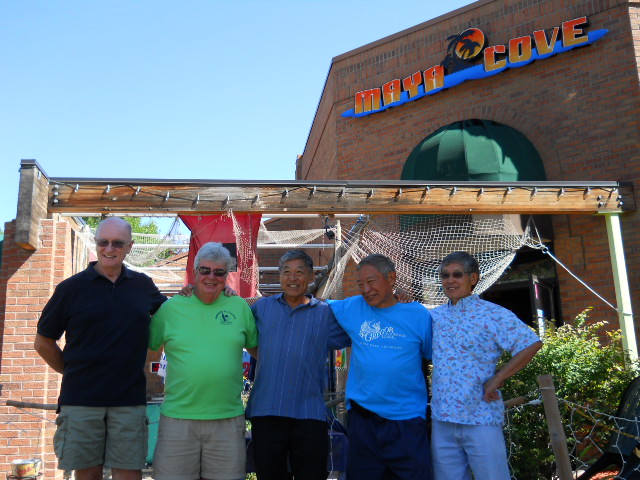 We returned to the scene of the crime for a photo on Sunday before everyone headed home. (Left to right: Ed, me, Saby, Hideo, Tatsy)
More later.
*Apologies to Paul Simon