First, forgive me for what appears to be milking the Fort Collins thing, but the facts are that: (a) the crap being plopped on the country by The One and his democrat and Pretend-Republican cronies sickens me to the point to where smoke comes out of my ears, and, besides, others blog it way better than I, and (b) I don't feel like writing,because I have been taking refuge in ruminating about how great it was to make music with old and dear friends.
Anyway, with that said, here are a couple photos of a "rehearsal." Seems to me that referring to these few sessions as "rehearsals" is an insult to the word "rehearsal," given that a "rehearsal" presupposes the mere tidying up material already known to everyone. That was not exactly our situation, having not played before a live audience since 1968.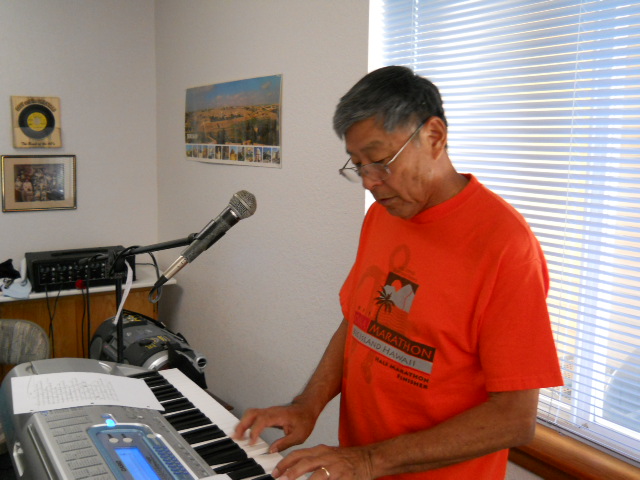 Saby (with his eyeglasses!)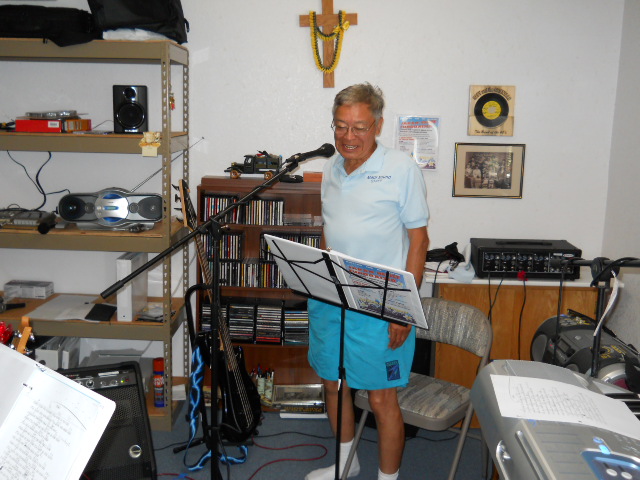 Hideo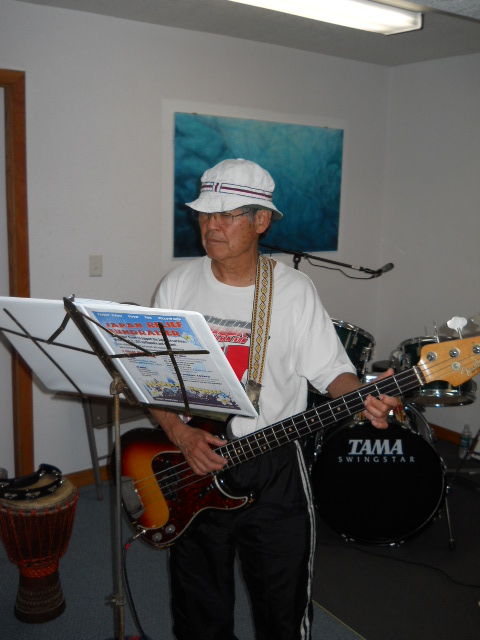 Tatsy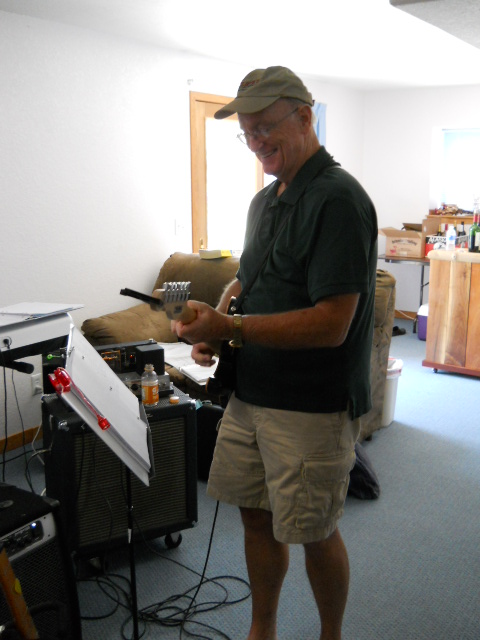 Ed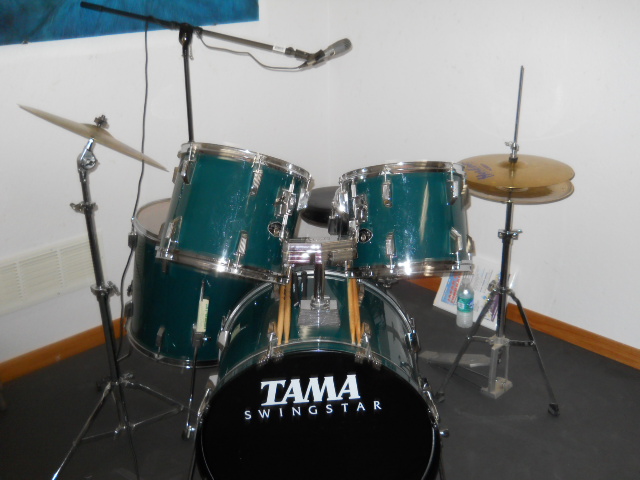 Me. I was taking the photos, so you have to take it on faith that I was rehearsing. Here are the tools of the trade, so to speak. Yes, I did play guitar on a couple tunes, but back in the day, publicly, I always played drums.