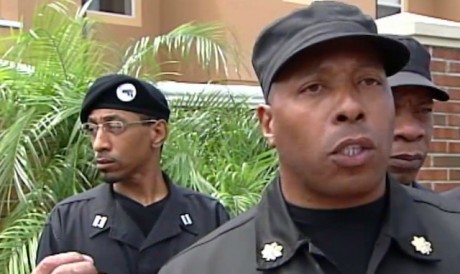 There is no place for this in a civilized society.
On Saturday, Mikhail Muhammad [of the New Black Panther Party] said Zimmerman "should be fearful for his life. You can't keep killing black children" and stated the party's justice policy: "an eye for an eye, a tooth for a tooth". (Link)
The State of Florida should take action against the New Black Panther Party under state criminal law, because it is obvious that anything these lawless thugs do is okay with Eric Holder's Department of Justice.