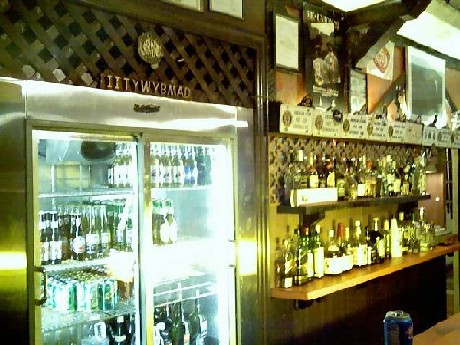 I took this picture with my phone** from the "Chairman's Stool" looking slightly to the right. I've written about this regular meeting place of the Usual Suspects and, as they say, it's a place "where everybody knows your name".
If you plan to be in the area, let me know. I'll give you directions and buy you a beer (or one of the fine whiskeys that the Bar Chairman makes sure is on hand).
** "Took this picture with my phone" are words that I found comical to write. I remember when my grandmother had a party line, fer Chrissakes.