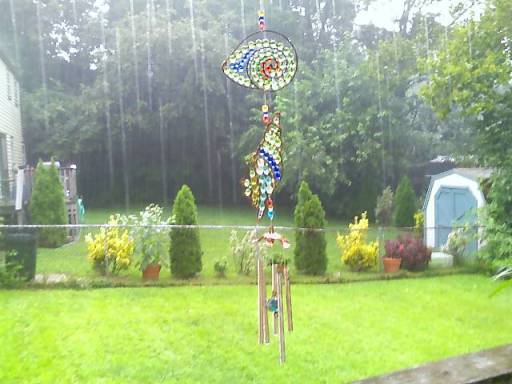 On Friday, after having had a rough week, which included the discovery of Mr. Stump, I headed to the deck to have a couple drinks of this on the rocks (clear ice, of course) in order to unwind and to get my psychic shit together. The skies opened, but the canopy on the deck kept me dry until the storm got super nasty. I took advantage of the occasion to take an artsy (for me, anyway) cell phone picture of the storm from behind a festive wind chime.
Fortunately, as you can see, there are more than a few trees left in the neighborhood.
Speaking of trees, did ya hear that Brooklyn actually has trees! I hear there are at least a hundred of them!