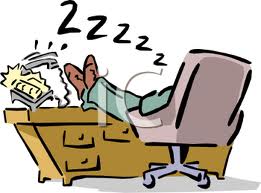 The White House has released its 2011 Annual Report to Congress on White House Staff.
In addition to providing the title and salary details of White House Employees, the report also "contains the title and salary details of administration officials who work at the Office of Policy Development, including the Domestic Policy Council and the National Economic Council… ."
There are a total of 454 people/positions listed.
Check it out HERE. You can expand it to full screen size, which enables you to read all of the titles, some of which are very long, some of which are somewhat comical and some of which range from puzzling to unsettling.
Here are a few that caught my eye, each preceded by the position number in the list:
37 Deputy Director of Public Engagement Public Engagement?

51 Coordinator There are quite a few of these. Apparently lots of things need coordinating.

77 Media Monitor Professional TV Watcher? Sounds a bit scary to me

88 Presidential Support Specialist Something to do with the Presidential jock strap?

103 Deputy Director and Hotel Program Manager Hotel Programs? Huh?

102 Policy Assistant, Urban Policy and Mobility and Opportunity The title could use a few more "ands."

111 Assistant Counsel of Ethics Probably not much going on there.

112 Special Assistant to the President and Director of Events and Protocol I wonder if this is the person who told The One how to toast the Queen of England.

117 Deputy Director of Advance and Trip Director for the First Lady Now there's a very busy guy.

206 Deputy Assistant Director of Broadcast Media Another one that sounds a bit unsettling

222 Director of Progressive Media and Online Response What?

230 Director of African American Media WTF?

234 Associate Director of Online Engagement I guess this is different than the "Online Response" gig

240 Special Assistant to the President and Personal Aide to the President This is Reggie Love, The One's basketball buddy and body man.

268 Special Assistant to the President for Manufacturing Policy Probably should read, "Anti-Manufacturing Policy"

270 Director of Hispanic Media Seriously

303 Assistant Supervisor of Classification Classification of what?

312 Deputy Assistant to the President and Director of Digital Strategy Yet another scary one

333 Ethics Advisor He probably plays solitaire all day.

350 Director of Online Engagement Remember, this is not the same as Online Response.

305 Deputy Director of Digital Content I assume this person works closely with the "Digital Strategy" person. Oy!

372 Deputy Assistant to the President and Director, Office of Social Innovation and Civic Participation. WTF? Must be a community organizing thing.

394 New Media Creative Director I kid you not.

420 Deputy Director for Energy and Climate Change Rumor has it that this person owns a real unicorn.