Yo, Governor! PRS here. What happened to the money?

Money? What money?

The money that vanished from MF Global while you were its CEO.

Oh, that money.

Yeah, what happened to it? I understand that it may be as much as 1.2 billion dollars.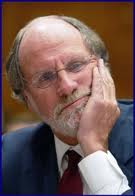 Well?

My dog ate it.

Oooooo-kay.