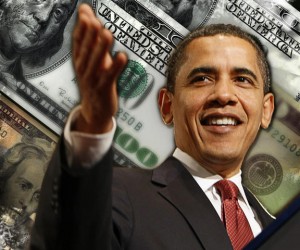 The One has again asked Congress to increase the debt ceiling – this time by an additional $1.2 trillion. The previous debt ceiling of $15.2 trillion was exceeded nine days ago.
Clearly the administration's incurring all this debt is "unpatriotic." Those are his words, not mine.
I guess when it comes to vote-buying money, there's just never enough.
He makes me sick.