As the summer is working its way to the finish line, I've been spending more time outside, away from Mr. Computer (You may have noticed).
Anyway, yesterday, daughter TJ, came to the House By The Parkway (South) for a visit, which included a dinner (including wine, of course) out at a local Italian joint. We were joined by sister-in-law and two nieces. I believe that if I were given an Indian name, it would be, "Man Who Travels With Women." (I could think of worse things.)
This morning, we did breakfast by the bay at a nearby place. See below.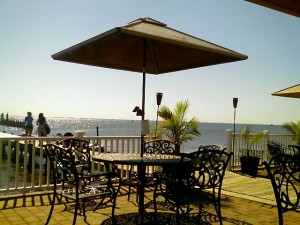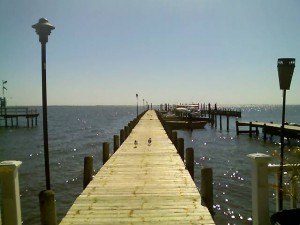 This retirement thing is rough.