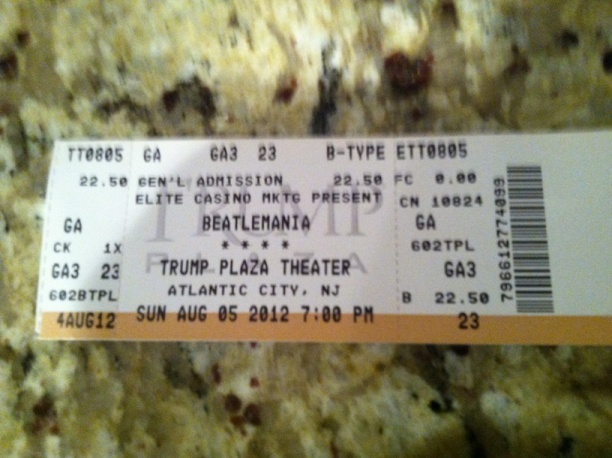 I just returned from Atlantic City, where I saw Beatlemania Now, a Beatles Tribute Show. It was, quite simply, fabulous. The show began with the songs that marked the "British Invasion" of 1962-63 and worked its way to the "Abbey Road" and "Let it Be" eras (with time-appropriate costumes, haircuts and mustaches) , via "Sgt. Pepper" and the "White Album." Video montages of 1960's pop culture and current events set the stage for the each era.
The cast was wonderful, each looking like, singing like, and playing like (note for note) the original "Fab Four." Worthy of special mention is the fellow who "did" Paul McCartney. It was downright spooky. Close your eyes (even leave them open, for that matter), and it was Paul McCartney himself, back when Sir Paul was in his prime.
If the show is anywhere near you, and you are a Beatles fan, Beatlemania Now is a must-see.
Yeah, yeah, yeah, YEAH!