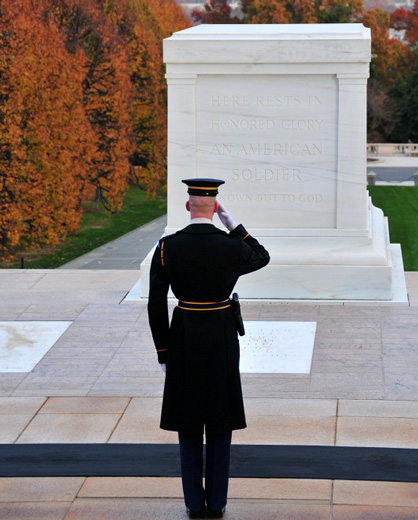 Tomorrow I shall be awake with the chickens, the fishermen, the farmers, the hungry infants and the hopeless insomniacs. Also awake will be Da Chef of da Future (Army Vet) and Ken, my bodyguard (Air Force Vet), two of the Usual Suspects, as we will be heading off to Washington D.C. for Veterans Day.
I have been to the nation's capital several times over the years, but each time the trip involved business, leaving no time for seeing the things I'd wanted to see. Tomorrow, I will finally get to see Arlington National Cemetery, the Vietnam War Memorial, the Vietnam Women's Memorial, the Korean War Memorial and the World War II Memorial.
It should be a great day, albeit one of mixed emotions.