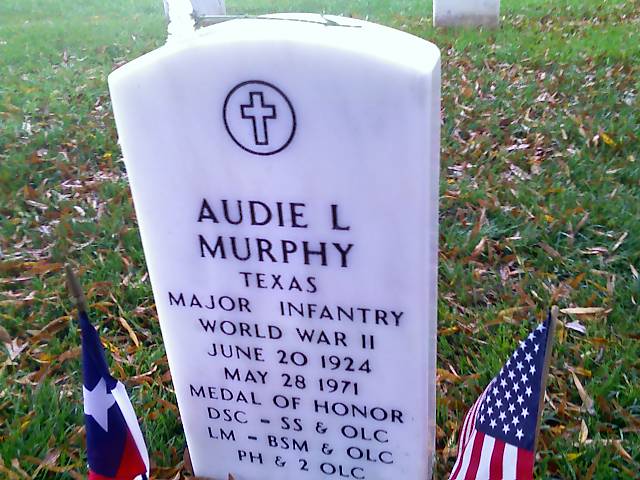 A photo of Audi Murphy's grave, taken in the rain with a cell phone camera.
Even though it rained heavily all the while we were there, it was a great day with a large portion of laughter and camaraderie and more than a few emotional moments.
I'm beat. I hope to write a bit more about it all once I have collected my thoughts.
Thank you for all the good wishes.