As I mentioned in an earlier post (which contained a picture of one of Corky's bikes), Corky is the bro of my friend and bodyguard, Ken, and he designs and fabricates badass motorcycles. Below is yet another of Corky's bikes. Sweet, no?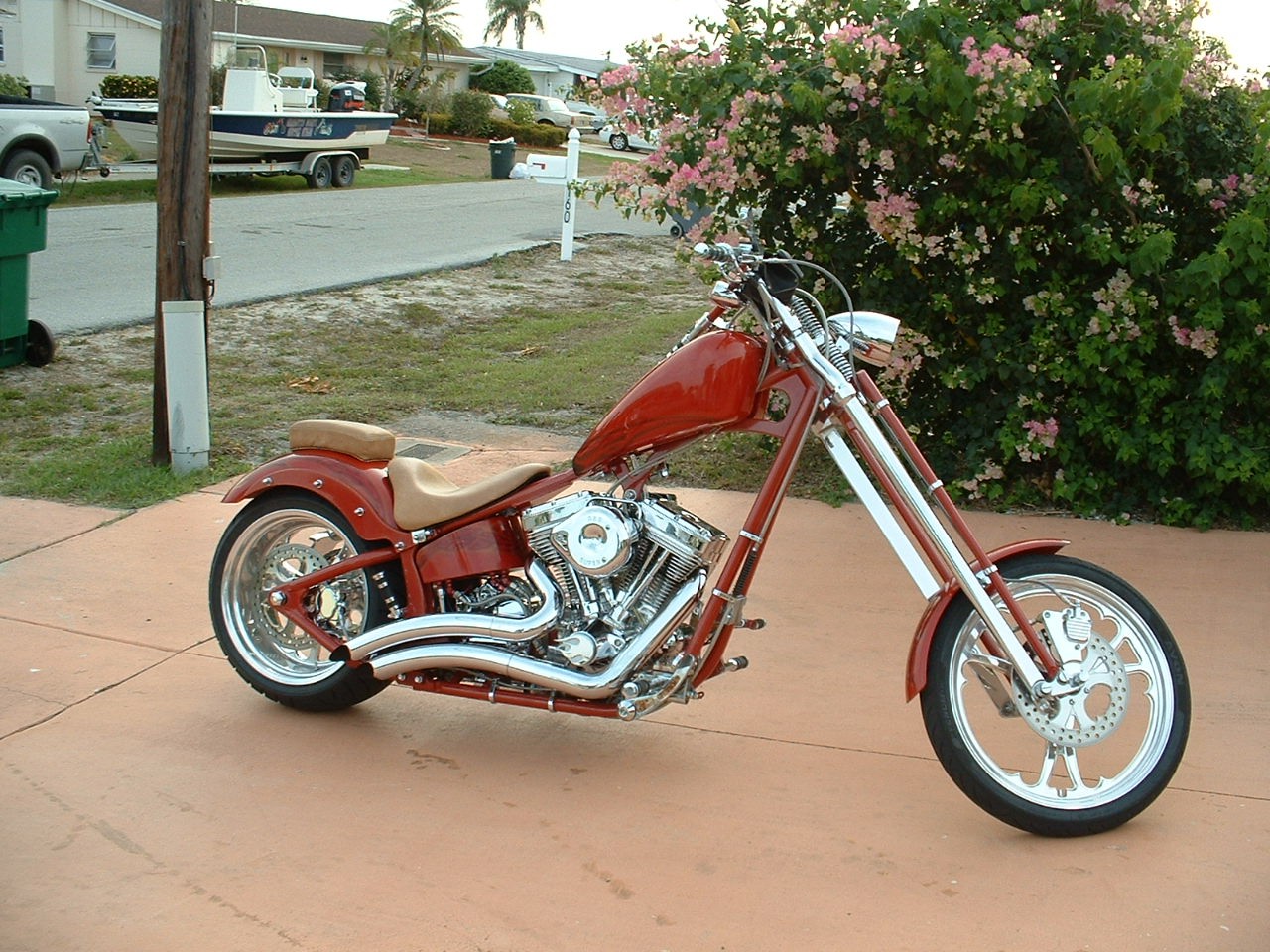 While in Florida in May, Corky let me sit on this Bad Boy, but given my long-expired motorcycle license, my blood alcohol level at the time, and his (and my) desire not to turn this beauty into scrap metal, he "suggested" that I not fire it up.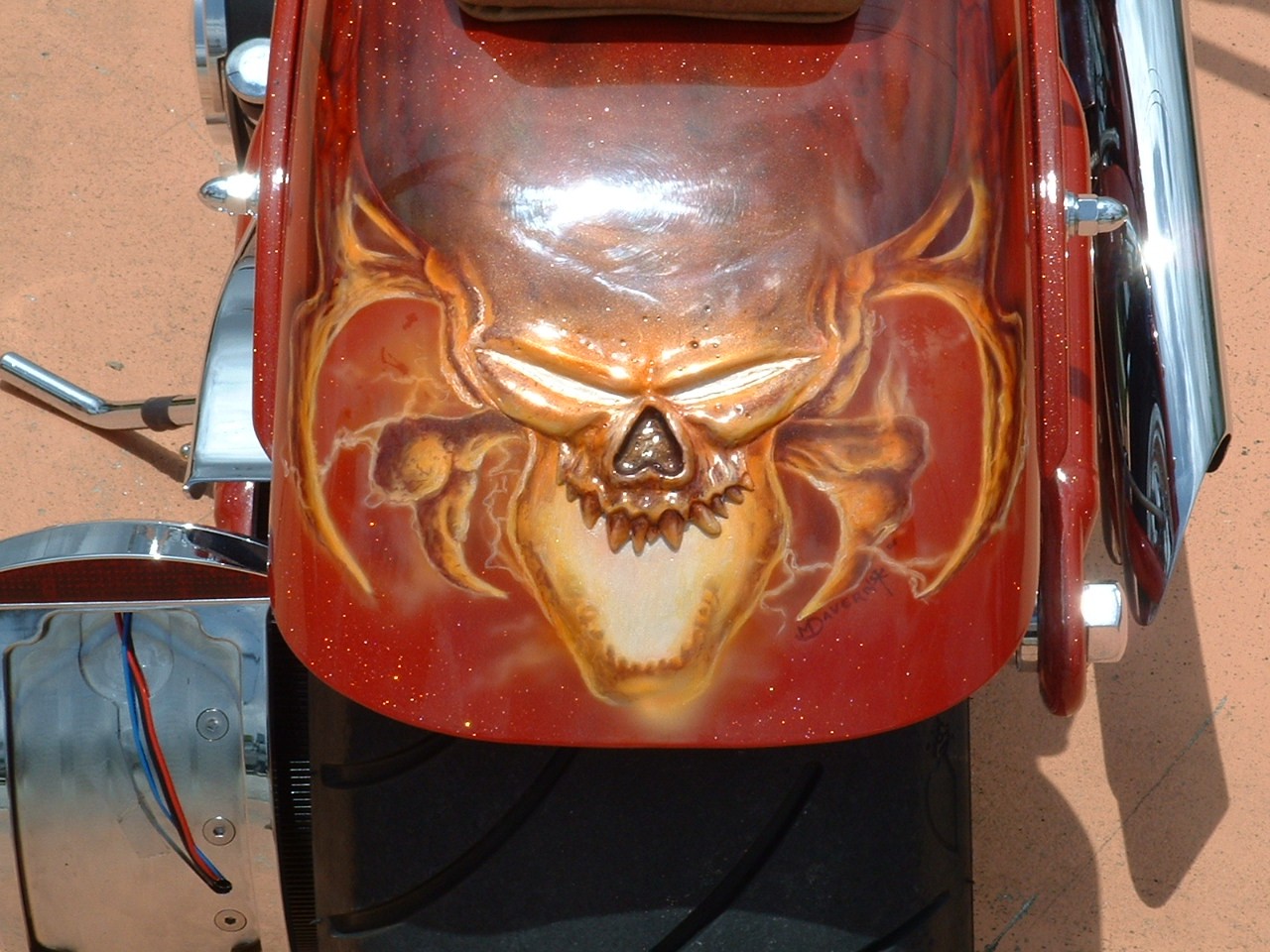 Here is a close-up of the rear fender with the raised image. Corky explained how he did this, but did I mention my blood-alcohol level at the time? Damned if I know how he did it, but it is most impressive.
Should you be interested in talking with Corky about one of these bikes or something else you have in mind (particularly if you live anywhere near Florida), shoot me an e-mail, and I'll hook you up.
As I said in the prior post, in the interest of full disclosure, I suspect that my "commission" should you buy one of Corky's units, will be a cold beer, which works for me.