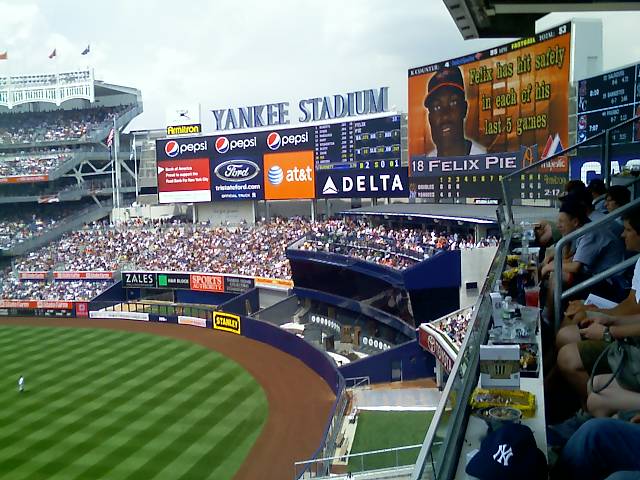 Yes, I spent the day at the new Yankee Stadium watching the game. It was not, however, your average day at the ball park, because I was among those who were guests in one of the luxury suites. I took the above cell phone picture from the outside part of the suite.
The inside of the part of the suite is a large air-conditioned room with multiple tables and video screens and an endless supply of snacks (peanuts, popcorn etc.), and open, well-stocked bar. We were also provided with an excellent buffet lunch, which, of course, included real stadium hot dogs, which was followed by a large selection of gourmet desserts. The section of the stadium that contains the suites has the atmosphere of a hotel, rather than a ball park.
It is definitely a civilized way to watch a ball game.
Bonus: The Yankees won.