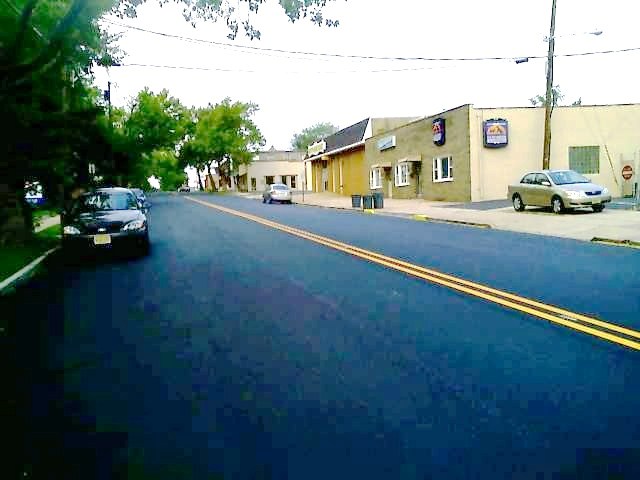 A bit shy of two weeks ago I posted a couple pictures of the Badass Unit that (it turns out) was the thing that lays asphalt on the street after it has undergone a pavement peeling.
The job was finished a few days later, and, during my regular walk, I took the above picture with Mr. Cell Phone Camera.
Ain't it purty?
P.S. No, the street is not blue, although it looks that way on my screen.
P.P.S. Can you tell that I have absolutely nothing to actually write about that is even remotely worth reading?